We are a USA War clan!!! Consider your streak ended!!!! We only care about the win not the loot if wanting loot only look elsewhere!!! Use both attacks in war. Not attacking in war or clan games is unacceptable! 1000 points required in clan games!
CLAN BIO:
Level:

11

Members:

22 / 50

Location:

United States

Status:

Invite Only

Record:

164-87-1

Win %:

65.08

Win Streak:

2

War Freq:

Always
REQUIREMENTS:
Town-Hall:

10+

Heroes:

Almost Maxed

Trophies:

800+

Language:

English

Adults Only

Leagues

Clan Games

Donations
Start Date:
11-23-2019
End Date:
12-20-2019
Townhall Level(s):
8 - 12
Minimum # of Attacks:
12
Type:
Private
Prize:
1st Place Receives:
$10 Gift Card
Finalist Bio Wall
Automatic Tryout with CWL Clans
Champs Elite Membership
2019 Champion discord role
2nd & 3rd place Receives:
A $5 Clash Connection Raffle Ticket where you could win $200.

If a golden egg lands next to your name then consider yourself lucky as you just won a secret prize!
Description:
Finals Rules:
You are expected to keep your war log open throughout the tournament. Turning off an on your war log purposely will result in forfeiture.
A minimum of 12 offensive attacks are required. 10 of those will be from your home clan, 2 will be from a Clash Champs clan.
In the Clash Champs clan, there are no rules for attacking. Therefore you can attack any target at any time even if it has been hit. The objective of the war is to get your best attacks in, not winning the war.
Clash Champs Clan: #2088YLG0Q - War search starts at 4 PM EST GMT-4 from 8/6/2018 - 8/22/2018 In the event of an overflow of players, #20RU8CVLQ will be used.



Sponsors

A huge THANK YOU to our staff and partners for their time and donations. These prizes would not be possible if it weren't for them.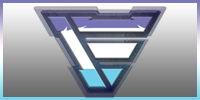 About:
Clash Champs is the premier battleground for Clash of Clans War Champions. Clash Champs elevates Clash Wars to a whole new level by hosting Tournaments utilizing the Clash of Clan's War results. To even out the battlefield, we use an advanced formula that auto adjusts a Player's score based upon the weight of a target with respect to their own weight.