#clashofclans #clashon #recruitment @Granmasterdirty
Clan recruitment is hard, and since global has departed looking for players has gotten even harder.We have a solution! Clans using our Recruitment Tool, like The Bilderbergs, find that looking for players don't have to be so overwelming.
The Bilderbergs of Illumination Clan Family
The Bilderbergs Clan, #QUV2UQP8, is the flagship clan of Illumination Clan Family. They have been around for four years and recently begun a transition from a random war clan into a SCCWL focused clan. They have several 3-star specialists who are always friendly and willing to teach. The Bilderbergs Clan are recruiting non-rushed Th11+ with high level heroes in an effort to push into higher SCCWL leagues.
CLAN BIO:
Level: 12
Location: International
Win %: 69.35
War Freq: Always
Who they are:
Member of ILLUMINATION CLAN FAMILY, they are also looking for players and clans to join the family.
War back to back
Organized, take war seriously, and try to win as much as possible
The focus is more on effort, teachability, and learning, than on actual war outcomes.
Communicate on Discord (in English).
Help each other with kind but also honest feedback.
Mature and chill adults.
The Bilderbergs are looking to recruit Th12 and Th13 players who want be part of this new team. Leadership skills are preferred but not required. They have a solid core group and exceptional war record and ability. This core group are willing to teach less experienced players as well as provide a competitive environment for more experienced ones. As with any new project, one expects things to move slowly at first and steadily improve.
Now Recruiting:
Town-Hall: 12+
Heroes: Almost Maxed
Trophies: 2800+
Language: English
Adults Only
Clan Games: Max points until further notice
Donations
Who you should be:
You want to war as much as possible.
Follow war plan instructions, while trying to do your best every time.
You like to learn and practice 3-star attack strategies.
Your base is not rushed.
Read and respond to Discord messages daily (in English).
You are humble, teachable, even while helping your teammates.
Finally, you are no-drama, laid-back, and easy-going.
Someone who is joining The Bilderbergs should expect a slow chill game chat at first. They are a friendly group that creates a supportive adult atmosphere. There are a handful of Th13 and Th12 players on hand at all times to fill requests promptly even though troops are only a discord message away if necessary.
Clan games are always maxed, therefore full participation and points are required. Discord Chat for Gamers is required and our family rules and code can be found on the family server. They look forward to meeting you and seeing you in game.
Join The Bilderbergs via Discord
If at first you don't succeed… Yolo!

Granmasterdirty (Leader of Illumination Clan Family)
Register your clan or player profile on Clash Champs and we will help you find the perfect clan or members! Visit our recruitment section, if you are recruiting players or looking for a clan!
You can check out our inventory of base layouts if you are looking for a base. Join in our fun tournaments to earn Champ Bucks to spend in the Rewards Store!
Love what we do? Support us by using creator code CLASH CHAMPS while making any in-game purchases.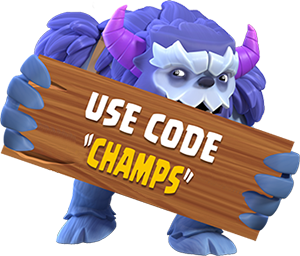 Other Clash Champ Articles You May Like:
Base Building
◊ Bradder's Th10 BB Guide ◊ Bradder's Th12 BB Guide ◊ Derpy & Scott TH10 BB Guide ◊ Derpy & Scott TH10 BB Guide – German ◊
Buildings
◊ Scattershot ◊ Giga Inferno ◊
Clash Champ Tools
◊ Never be Clanless Again ◊ Base Finder Tool ◊ I need a base update ◊ Never miss war attacks again ◊
E-Sports
◊ Katowice, Poland ◊
General
◊ Becoming a Pro-Gamer ◊ How to be a Great Leader ◊ Staying Motivated ◊
Hero's
◊ Royal Champion ◊
Troops
◊ Yeti ◊ Siege Barracks ◊
Update/Event News
◊ Global Gone ◊ CoC Creator Boost ◊ Creator Boost Expires ◊ Jolly Barbarian Skin ◊
Upgrade Priorities
◊ Any New Town Hall ◊ Town hall 5 ◊ Town hall 6 ◊