Introducing the latest Super Troop by Clash of Clans.
The next Super Troop highlight for today is the super fast and strong Sneaky Goblin!
The Sneaky Goblin is quite a different than the normal Goblin. Rather than just looting, his speed and extra damage to resources makes him an ideal troop for clearing out and funneling your attack.
Although this green gremlin has clearly been skipping leg day, he has been working on his thieving skills. While having almost triple the hit points and DPS would be enough to set him apart from his punier alter ego, he's not called "sneaky" for no reason. The Sneaky Goblin starts off stealthed when deployed, rendering him invisible to Defenses for the first few seconds.

Darian – Supercell Forums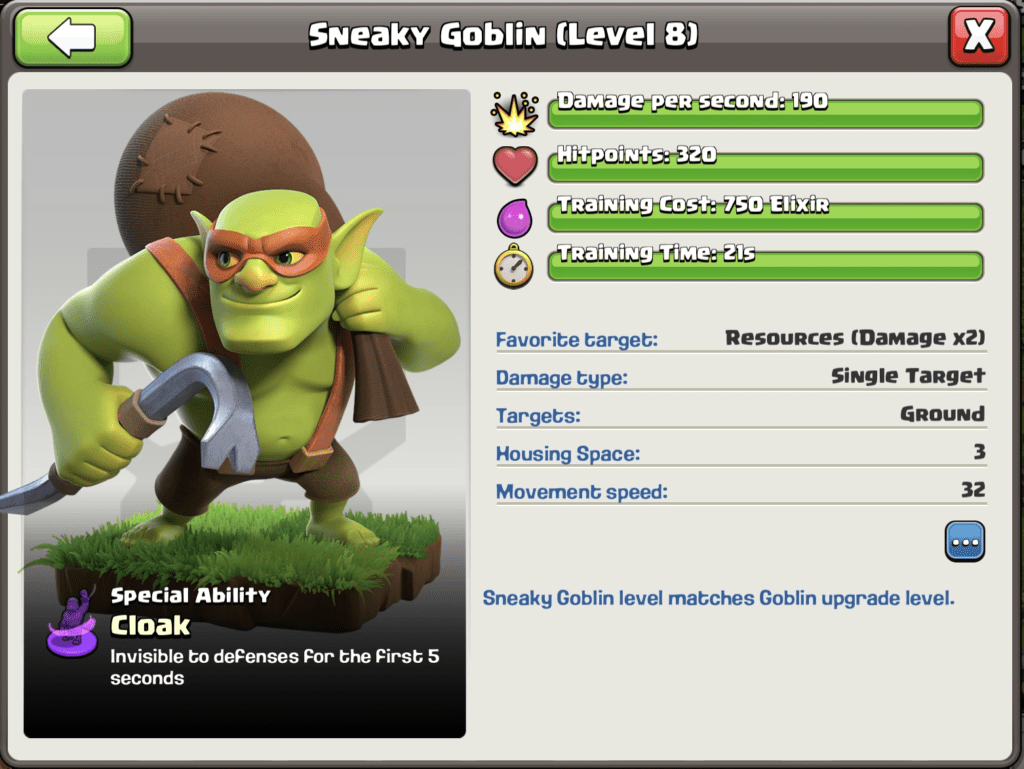 Stats:
Town Hall requirement: Town Hall 11
Troop level requirement: Level 7
Cost to Super: 50K Dark Elixir
Duration: 7 Days
Cool down: 7 Days
Let's watch him in action with Clash Bashing!
For more information, check out the Supercell Clash of Clans Forums.