Introducing the latest Super Troop by Clash of Clans.
The Super Giant is quite a different than the normal Clash of Clans Giant. Rather than just taking down defenses, he gives 4X damage to walls which makes him an ideal troop for clearing out and funneling your attack. The Super Giant's special Ability is called the Wall Buster!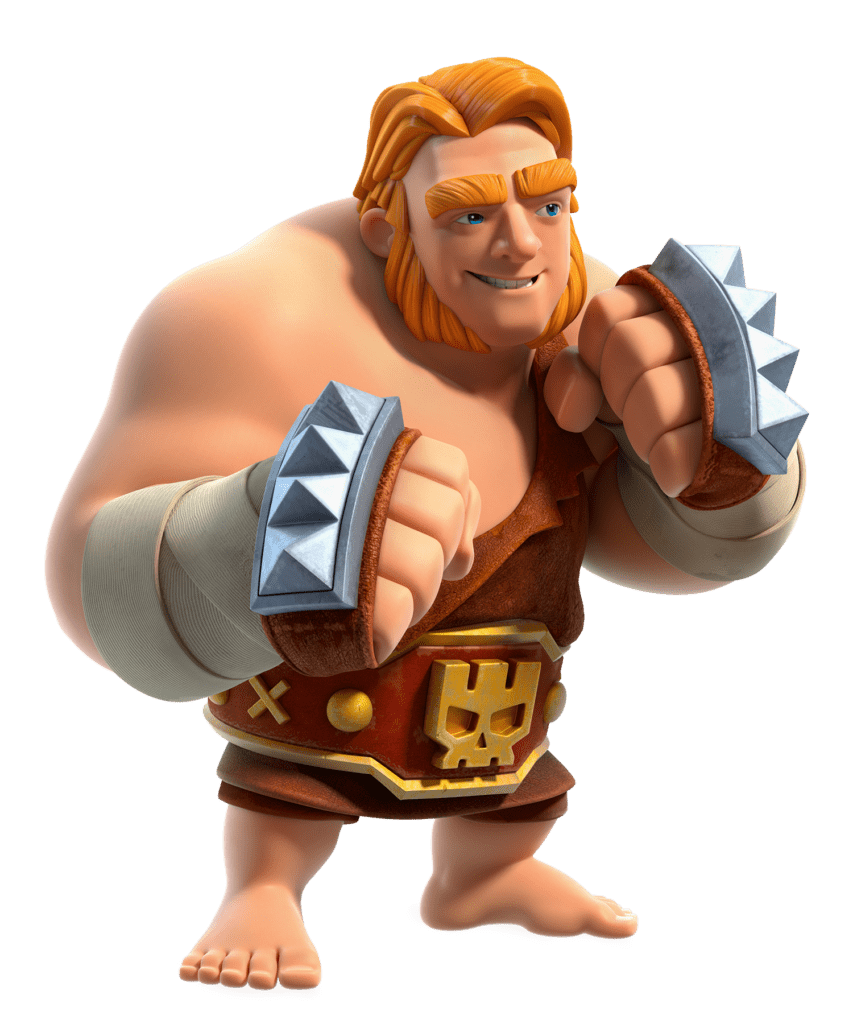 Town Hall requirement: Town Hall 12
Troop level requirement: Level 9
Cost to Super: 60000 Dark Elixir
Duration: 7 Days
Cool down: 7 Days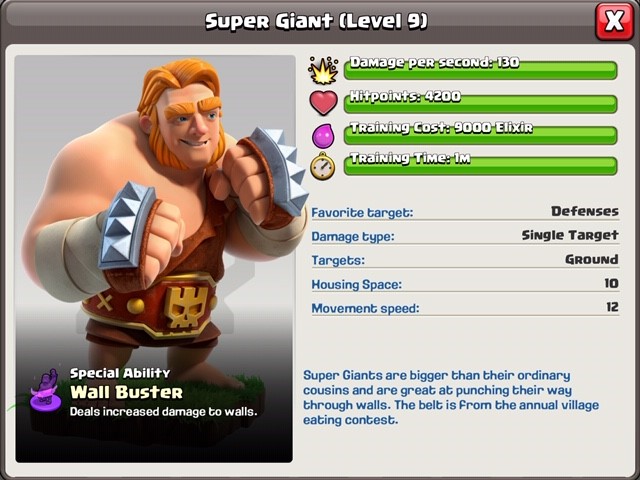 Featuring his lustrous amber muttonchop sideburns, Super Giant is aching for a brawl. When in his Super-mode, Super Giant is even tankier than ever with nearly triple the amount of hit points and double the amount of damage. However, it's his spiked knuckles that are the star of the show – each punch deals 4x damage to Walls, making him excellent for clearing a path for your Troops.

Darian – Supercell Forums
Get the full scoop here.