#clashon #clashofclans
Format: Trophy Racing
Start Date: 06-01-2020
End Date: 06-28-2020
Town Hall Level(s): 9 – 13
**Trophies update every few minutes. Attack wisely.**
Starting Trophy Line
Th9: 1500
Th10: 2000
Th11: 3000
Th12: 4000
Th13: 4500
Sign up
https://www.clashchamps.com/leaderboardTrophies/?myKey=s%3A3%3A%22170%22%3B
Prizes offered to each Town-hall level
1st Place Receives 1000 Champ Bucks!
2nd Place Receives 500 Champ Bucks!
3rd Place Receives 250 Champ Bucks!
CHAMP BUCKS REWARD STORE
https://www.clashchamps.com/champ-bucks-rewards/
Description
Father's Day is a celebration honoring fathers and celebrating fatherhood, paternal bonds, and the influence of fathers in society. In Catholic Europe, it has been celebrated on March 19 (St. Joseph's Day) since the Middle Ages. This celebration was brought by the Spanish and Portuguese to Latin America, where March 19 is often still used for it, though many countries in Europe and the Americas have adopted the U.S. date, which is the third Sunday of June (falling June 17 in 2018). It is celebrated on various days in many parts of the world, most commonly in the months of March, April and June. It complements similar celebrations honoring family members, such as Mother's Day, Siblings Day and Grandparents Day.
Father's Day was not celebrated in the US, outside Catholic traditions, until the 20th century. As a civic celebration in the US, it was inaugurated in the early 20th century to complement Mother's Day by celebrating fathers and male parenting.
During the Father's Day luncheon held at the Pacific Views Event Center, Marine Corps Base Camp Pendleton. After Anna Jarvis' successful promotion of Mother's Day in Grafton, West Virginia, the first observance of a "Father's Day" was held on July 5, 1908, in Fairmont, West Virginia, in the Williams Memorial Methodist Episcopal Church South, now known as Central United Methodist Church.[1] Grace Golden Clayton was mourning the loss of her father, when in December 1907, the Monongah Mining Disaster in nearby Monongah killed 361 men, 250 of them fathers, leaving around a thousand fatherless children. Clayton suggested that her pastor Robert Thomas Webb honor all those fathers.
Leader board
https://www.clashchamps.com/leaderboardTrophies/?myKey=s%3A3%3A%22170%22%3B
To see all Tournaments visit https://www.clashchamps.com/tourneys/
Clash Champs is the Premier Tournament League for Clash of Clans War Champions. It elevates Clash Wars to a whole new level by creating Tournaments utilizing the Clash of Clans War results.
Looking for members, a clan or a base layout? Are you looking for the best pro war bases to compete at the top levels? We got you covered! Join in our fun tournaments to earn Champ Bucks to spend in the Rewards Store!
Join us on Clash School for all your coaching needs, where well known professionals are ready to guide you to be the best that you can be.
Love what we do? Support us by using creator code CLASH CHAMPS while making any in-game purchases.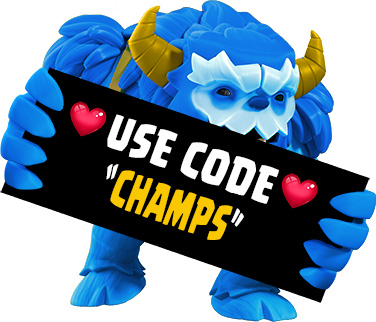 Other Clash Champ Articles You May Like:
Attack Strategy Guides
◊ Siege Barracks: 3-Star Guide ◊ Th9 Queen Charge Lavaloon Guide ◊
Base Building
◊ Buy Professional Base War Layouts ◊ Bradder's Th10 BB Guide ◊ Bradder's Th12 BB Guide ◊ Derpy & Scott TH10 BB Guide ◊ Derpy & Scott TH10 BB Guide – German ◊
Buildings
◊ Scattershot ◊ Giga Inferno ◊
Champs Elite
Clan Features
◊ The Bilderbergs ◊ Mutant Tribe ◊
Clash Champ Tools
◊ Never be Clanless Again ◊ Base Finder Tool ◊ I need a base update ◊ Never miss war attacks again ◊
Clash School Coaching
E-Sports
◊ Katowice, Poland ◊Tribe Gaming Disbanding ◊
General
◊ Becoming a Pro-Gamer ◊ How to be a Great Leader ◊ Staying Motivated ◊ Custom Esport Jerseys ◊ Advanced Builder Management ◊
Hero's
◊ Royal Champion ◊
Spells
Troops
◊ Yeti ◊ Siege Barracks ◊Sneaky Goblin ◊Super Giant ◊Super Wall Breaker ◊
Update/Event News
◊ Global Gone◊ CoC Creator Boost ◊ Creator Boost Expires ◊ Jolly Barbarian Skin ◊ Spring Update 2020 Price Reductions ◊ Spring Update 2020 New Upgrade Levels ◊ Super Troops Spring Update 2020 ◊ Supercell turns 10 ◊
Upgrade Priorities / Guides
◊ Any New Town Hall ◊ Town hall 5 ◊ Town hall 6 ◊