#clashofclans #clashon
Clash of Clans wrote:
Hey Clashers,
The full patch notes for the June 2021 Update can be found below. Not only do we have new levels for Defenses, Traps, and Troops, but we've also got a brand new Troop as well as an exciting new Super Troop! Additionally, we've got some really cool Quality of Life Improvements, game/balance changes, and bug fixes that are coming in this update.
So without further ado, here's what you can expect in the Clash of Clans June 2021 Update!
New Troop: Dragon Rider
Favorite Target: Defenses
Damage Type: Single Target
Targets: Ground & Air
Housing Space: 25
Movement Speed: 20
Dragon Rider becomes available to Town Hall 13 players when they upgrade their Barracks to level 15.
Level 15 Barracks
New Super Troop: Rocket Balloon
Boost Cost: 25,000 Dark Elixir
Favorite Target: Defenses
Damage Type: Area Splash
Targets: Ground
Housing Space: 8
Movement Speed: 12
New Building Levels
New Trap Levels
50 More Level 15 Wall Segments
In the June Update, Town Hall 14 players will have the ability to upgrade 50 more Wall segments to Level 15.
New Troop Levels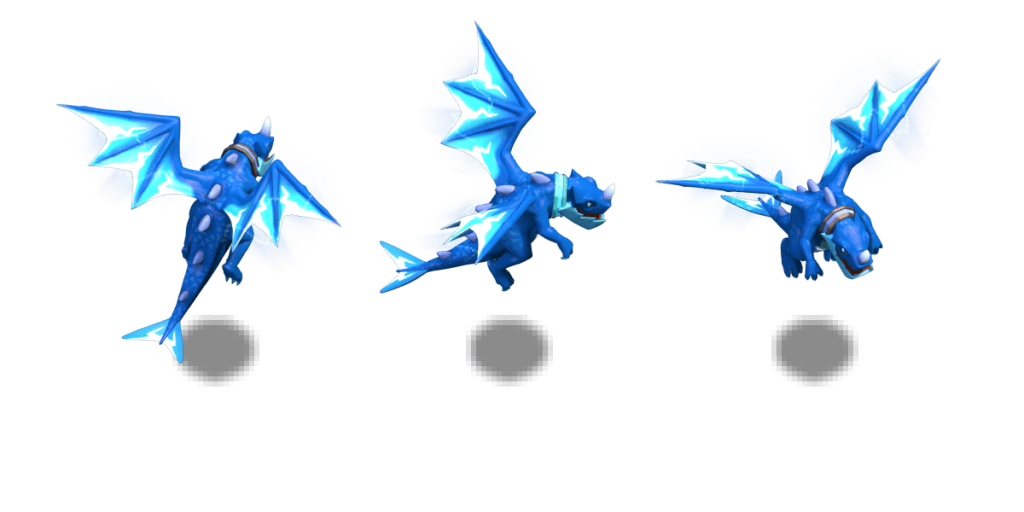 *Damage when destroyed
Quality of Life Improvements:
Army Composition Sharing
You can now share your saved armies as well as your previously used army to Clan chat or as a link you can share outside the game, just like base links. Players using the link can copy the army composition to one of their own Quick Train slots.
Army links never expire!
You can now copy armies between your own Quick Train slots in case you want to make slight modifications to each army list, without the need to manually recreate it again.
Village Rotation
Yes, you read that right! You can now rotate your Village in 90 degree increments while in Village Edit mode. 'Nuff said.
Note: Rotating your Village will trigger the layout cooldown timer.
Customizable. Deployment. Bar. Sizes.
Under the "More Settings" you'll find a new option called "Deployment Bar Size". This slider bar will allow you to manually adjust the size of the Deployment Bar according to your preference.
The "Use Extended Deployment Bar" option previously available to tablet players has been combined into this option and has been renamed, "Use Two Rows" for added clarity.
Game/Balance Changes & Bug Fixes
Battle
Fixed an issue where defensive Builders would get stuck on Hidden Teslas
Defending Builders will now properly retreat to their ruined Hut when it's destroyed instead of just vanishing
Make the defending Builders stick to their target until it's fully repaired. This also fixes the problem of getting no repair done inside a high level Poison spell
Royal Champion's Seeking Shield ability will no longer target defensive Builders
Force retarget for jumping and flying Pets if their assigned Hero is knocked out and the Pet is attacking a wall
Force retarget for Mighty Yak if it's helping the Hero to destroy a wall and the Hero is knocked out or targets something else
Healers will no longer target Unicorn
Gameplay
New Season Pass and Clan Games Tasks:

Sasquatch Watch – Win Multiplayer Battles using Yeti
Heads Will Roll – Win Multiplayer Battles using Headhunter
Champion Level Hunter – Knock out X levels of Royal Champion
Scatter Blaster – Destroy X Scattershots in Multiplayer Battles
Unhappy Camper – Destroy X Army Camps in Multiplayer Battles
Builder Basher – Destroy X Builder's Huts in Multiplayer Battles
Village Villain – Destroy X Town Halls in Multiplayer Battles

Cost of Level 5 Elixir Collector reduced from 3500 to 3000 to match Gold Mine's level 5 cost (they are now the same cost at every level)
Let players with Town Hall 3 and 4 use the Quick Army screen
Multiplayer Clan Games tasks will now only work in Multiplayer Battles once again. Sorry Goblin Maps!
UI
Add horizontal scroll indicators to the Laboratory screen
An army's training time is now shown on the Quick Army screen

The housing + spell space indicators were removed to make space for this but a notification badge on the Edit button will let you know when an army is incomplete

The Friendly Army is now shown and edited on the Quick Army screen. It is no longer edited from More Settings
When editing a Quick Army you can now include any Super Troops where you have the required level on the original troop and not only Super Troops that have you currently active
Hide locked buildings from player profile village thumbnails
Show indicator in Friendly War screen layout button if the Friendly War layout is missing buildings
Always show Friendly War layout when opening the FW layout selection menu instead of showing active war base or active home layout in case FW layout is empty
Show war scenery in previously used Friendly War layout thumbnail
Show war scenery in previously used Friendly Challenge war layout thumbnail
No longer show wrong previous layout when creating Friendly Challenge if the previous layout was war layout and it would have overlapping obstacles. The client incorrectly assumed that obstacles would invalidate a war layout
Season Pass tasks that only require 1 Troop in Battles now read as "Use Archers to Win X Multiplayer Battles"
Art
Fix visual glitch in level 5 Eagle Artillery when it's shooting.
Use correct graphics for level 3 Builder's Hut in the 12 o'clock position.
Additional Bug Fixes
Power Potion description text fixed to no longer mention boosting spells twice. Thanks to all the many, many people who let us know about this
Do not reduce battle timer of challenge levels to 3 minutes if you start the battle by deploying multiple troops at once
Fix bug from remove all tool in layout editor. In some cases when there are over 500 objects on the map, all of them were not properly removed which may result in failures when trying to save the village later
Fix the bug which would sometimes put stashed decorations back to the map when saving the active layout in the layout editor
Allow swapping of buildings without layout cooldown also when editing active layout in layout editor
Always save the layout when clicking save for non-active layouts. Earlier the layout editor would not save the layout if it has invalid placements for buildings. Now wrongly placed buildings are automatically moved to stash when saving
If an obstacle is blocking a decoration in one of the 3 home layouts, show the obstacle icon properly when selecting layouts. Earlier usage of the layout would just fail without an explanation
Allow editing of Friendly Army while visiting the Builder Base
Do not show the range indicator when placing a new Builder's Hut. It's not weaponized.
Fixes and improvements:
Show boosted level badge for pets in battle end screen when Hero Potion is active 
Show remaining builder boost time also for Builder's Huts which are under upgrade
Clean up Builder Base troops properly after each attack. Prevents extra troops in rare cases where the game server disconnects during an attack
Show remaining star bonus boost time in Town Hall (from the previous Town Hall upgrade) even if it's under upgrade
Show boost effect for Builder's Huts and Town Hall when they are under upgrade if the boost is active anyway
Make Inferno Towers visually target Unicorn instead of targeting the air above the Unicorn
Fixes and improvements to move all tool in layout editor

Refresh all wall connections after moving the village
No longer cancel wall rotations which are done just before moving the village
Allow usage of the tool even if Builder Base wall segment is selected
Deselect any selected wall pieces when moving the village
In case the movement button is disabled because one of the objects is too close to the edges, highlight the object which is preventing the movement when the button is pressed

Fixed heroes occasionally doing 360 turns during attacks
Fix the new content badge continuing to show on the Esports tab in some cases where the content has been read
Clan description max length is 250 characters both when creating a clan and editing the description later (used to be 128 on creation and 250 when editing)
Increase Drop Ship death damage on levels 10-11 and levels 14-15 to fix inconsistency between special ability info and the actual death damage
About Us
Clash Champs is your premier esports News hub for Clash of Clans as well as an Official Tier 3 content creator for Supercell. We also provide tools for Recruiting, Base Downloads, Tournaments, War Notifications, and more.
So if you are looking for members, a clan or need a base layout, Clash Champs has it all! If you would rather want a one of a kind, freshly built War or Trophy base, check out our pro war bases. In fact, our team of 20+ pro builders are continuously and rigorously building and testing current meta bases for wars, leagues and trophy pushing. Join us on Discord for more information as well as to just chat.
When you join our fun tournaments, we rank and score you against other clashers from around the world. What is more, you earn Champ Bucks while doing something you love, Clashing! In short Champ Bucks is our way of giving back to the community. In fact, you can use your Champ Bucks on various items and gift cards in the Rewards Store. Furthermore, you could use your Champ Bucks to enter our weekly Clash Raffles for awesome prizes.
If you're looking to up your game with a Pro Coach then join Clash School for all your coaching needs. At Clash School, professionals are ready to teach and guide you to then be the best that you can be.
So do you love what we do? Then help support us by using creator code CLASH CHAMPS before making any in-game purchases in ANY Supercell game.

Other Clash Champ Articles You May Also Like:

Attack Strategy Guides

Base Building

Brawl Stars

Buildings

Champs Elite
Clan Features

Clash Champ Tools

Communities News/Events

Clash Champs Pro Team & Matches

Coaching: Clash School – Coaches

Clash Royale

E-Sports

General

Hero's

Spells

Troops

Update/Event News

Upgrade Priorities / Guides