Clash of Clans wrote:
New Defenses: Spell Tower & Monolith
Magical color palettes aren't the only arcane affectation being introduced with the Town Hall 15 update. We're bringing two brand new defenses to Town Hall 15. Base building will never be the same again!
Meet Spell Tower and Monolith…and watch your enemies tremble in fear.
Spell Tower
As Spell Tower is leveled it becomes imbued with different Spells, allowing you to select which Spell it will cast while defending your base. Starting at level 1, Spell Tower will cast Rage Spell to boost nearby Defenses and units. Level 2 allows you to set Spell Tower to launch Poison Spell at nearby enemies, and Level 3 will cast Invisibility – allowing nearby defensive units and buildings to be temporarily concealed.
When you upgrade to Town Hall 15, you'll be able to place 2 Spell Towers in your Home Village.
Monolith
This tank killing Defense is so sinister, it's constructed and upgraded with Dark Elixir. Even its brooding presence leaves a dark stain on the world around it. While its origins may be mysterious, its ability to wreak havoc on attacking forces leaves no doubt as to its effectiveness.
Though Monolith will deal a base level amount of damage per shot, each shot also does additional bonus damage based on a percentage of its target's max hit points making Monolith incredibly dangerous against high HP units such as tanks or Heroes.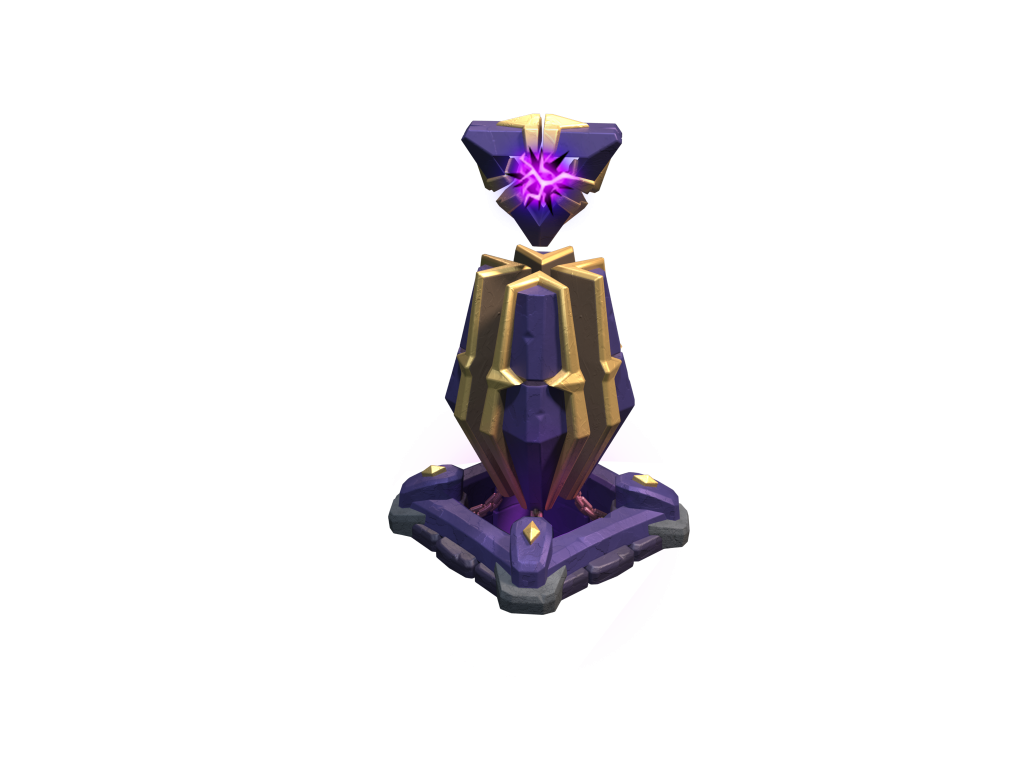 What's that skittering sound underfoot? Or do I hear the flitter of fiery wings flapping in flight? Piqued your curiosity yet? Stay tuned for tomorrow's preview #3 for more details!
About Us
Clash Champs is your premier esports News hub for Clash of Clans as well as an Official Tier 3 content creator for Supercell. We also provide tools for Recruiting, Base Downloads, Tournaments, War Notifications, and more.
So if you are looking for members, a clan, or need a base layout, Clash Champs has it all! If you would rather want a one-of-a-kind, freshly built War or Trophy base, check out our pro-war bases. In fact, our team of 20+ pro builders is continuously and rigorously building and testing current meta bases for wars, leagues, and trophy pushing. Join us on Discord for more information as well as to just chat.
When you join our fun tournaments, we rank and score you against other clashers from around the world. What is more, you earn Champ Bucks while doing something you love, Clashing! In short, Champ Bucks is our way of giving back to the community. In fact, you can use your Champ Bucks on various items and gift cards in the Rewards Store. Furthermore, you could use your Champ Bucks to enter our weekly Clash Raffles for fabulous prizes.
If you're looking to up your game with a Pro Coach, then join Clash School for all your coaching needs. At Clash School, professionals are ready to teach and guide you to be then the best that you can be.
So do you love what we do? Then help support us by using creator code CLASH CHAMPS before making any in-game purchases in ANY Supercell game.

Other Articles You May Also Like
Attack Strategy Guides

Base Building

Brawl Stars

Buildings

Champs Elite
Clan Features

Clash Champ Tools

Communities News/Events

Clash Champs Pro Team & Matches

Coaching: Clash School – Coaches

Clash Royale

E-Sports

General

Hero's
Hero Skins
Partner Program

Spells

Troops

Update/Event News

Upgrade Priorities / Guides