Sale!
Description
Brand New (Certified by BurntBase.com)
Latest Meta
Rigorously Tested
INSURED. Free Replacement If We Can't Repair It.
Built by Professionals
Instant Download *when in stock*
TH9 PRO BASE
If you're looking to take the next step in your competition, why not buy a custom th9 pro base from our professional base builders. Custom bases are unique and built specifically for a purpose. You can even choose what type of base you'd like or what you think it absolutely needs to defend against.  You'll be the only person that receives this custom th9 pro base. Our team collaborates while designing these custom th9 pro bases.  Then we test the bases thoroughly to ensure that they meet our base builders' exceptionally high standards. Custom bases really are the best in the world at the time of purchase. If you need to win, they're worth every penny.
FRESH BUILD CERTIFIED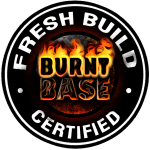 Every Pro Base built by ClashChamps.com is auto-scanned by BurntBase.com API and Certified to ensure that your base is brand new upon arrival aka "fresh"
Too often we hear stories of bases being sold by other build groups that are later discovered had been burnt / resold elsewhere.  We guarantee that our product is unique and built for your eyes only.
Burnt Base is a Clash of Clans tool used to identify previously used bases, protect against using weak bases, and help with troop selection and attack planning.
INSURANCE: 
Your base is automatically insured and is valid for 7 days after purchase. Insurance is only valid for random wars, Clan War leagues, Competitive Friendly Wars (all friendly wars to be verified by staff).  In the event of a sudden, immediate, game update with meta change, insurance will be invalid on all existing insurance policies. Friendly Challenge triples are not valid claims. Any changes made to the base design after purchase will void insurance. Changes may include, but are not limited to changes in trap placement, defensive settings of X-bows, Inferno Towers and Skeleton Traps.
We will only consider claims containing video proof of a fresh triple in the style of war the base is intended for. Insurance will only apply to equal level town hall triples, dip attacks will void the insurance. It is also invalid if the war weight is lower than the weight of the account the base was designed on. If your claim is successful, you will be notified via email. We will fix or replace the base within 48 hours from this email.  Please use the REPORT button next to your base via My Account to file an insurance claim.  For further inquiries please join us on Discord.
Additional information
| | |
| --- | --- |
| Base Type | War, Trophy, CWL / ESL |
Only logged in customers who have purchased this product may leave a review.