Sale!
Ultimate CWL – TH15 Limited Pro Base Pack
$64.95
This Limited Edition Ultimate CWL TH15 x 15 Pro Base Pack is designed by some of the very best builders in the world, so you can trust that the bases included in the pack are of the highest quality. Contains 15 CWL style bases built by the builders from the best teams of 2023 at TH15.
Description
Latest Meta
Limited Edition
Fresh builds
Rigorously tested
Built by Professionals
Instant download
Ultimate CWL – TH15 Limited ESL Pro Base Pack: 
The ULTIMATE CWL Pack fulfills your clans wish list for the upcoming Clan War Leagues. Not only does it contain 15 x TH15 bases built and tested by some of the very best builders in the world, there are only 10 slots available insuring exclusivity.  With fifteen bases included in the pack, you'll have a variety of options to choose from depending on your strategy and playstyle. By purchasing the Ultimate CWL pack, you'll have a competitive advantage in Clash of Clans thanks to the expertise of the professional builders who designed the bases. Overall, the Ultimate CWL pack is a great investment for any Clash of Clans player looking to take their game to the next level. It's a unique opportunity to get access to professionally designed bases that will give you a competitive edge in the game.
TH15 limited pro base packs are fresh, monthly builds for sale only for a limited period of time. There are only 10 Limited Pro Packs available, so make sure to get yours before it's all gone! Each pro base pack also is designed to be affordable and the absolute best deal for your money. In fact, you can buy pro base packs that suit your needs. We cover most town hall  levels in Clash of Clans. These include Town Hall 9, Town Hall 10, Town Hall 11, Town Hall 12, Town Hall 13, Town Hall 14, as well as Town Hall 15.
The builds in pro base packs are all  freshly built and tested rigorously by our highly experienced pro builder team. The Champ Bases pro builders tweak and adjust base designs until the base building team agrees the base is solid. A new base design will be added to the pro base packs only if it meets the exceptionally high standards of the pro base builders. Planning an attack against these Clash of Clans pro build bases are difficult and the execution of such an attack even more so.
FRESH BUILD CERTIFIED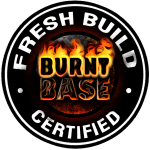 Every Pro Base built by ClashChamps.com is auto-scanned by BurntBase.com API and Certified to ensure that your base is brand new at the time it is built aka "fresh".
Too often we hear stories of bases being sold by other build groups that are later discovered had been burnt / resold elsewhere.  We guarantee that our product is unique and built for your eyes only.
Burnt Base is a Clash of Clans tool used to identify previously used bases, protect against using weak bases, and help with troop selection and attack planning.
Join the Clash Champs community on Discord for more information, meet the team or even if you only want to have a chat with us.
Additional information
| | |
| --- | --- |
| Starter Packs | TH-15 X 15 ULTIMATE CWL, TH-15 X 15 ULTIMATE CWL 2 |
Only logged in customers who have purchased this product may leave a review.