Sale!
Description
Brand New
100% Custom
Satisfaction Guaranteed
Built by Professionals
ARTISTIC SHOW BASES
Whether you want a fun artistic show base design for Legends League, or just because you are a huge Yoda fan. We have your back (base)! In fact you can choose whatever you want, either a logo or an artistic base. What is more you decide on what town level your base should be designed on (requires builder's agreement for town hall levels below 9). Fun, logo or art bases are made to order. You will be contacted within 24 hours of placing an order to discuss your chosen design and options.
FRESH BUILD CERTIFIED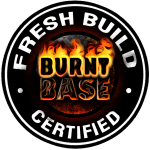 Every Pro Base built by ClashChamps.com is auto-scanned by BurntBase.com API and Certified to ensure that your base is brand new upon arrival aka "fresh"
Too often we hear stories of bases being sold by other build groups that are later discovered had been burnt / resold elsewhere.  We guarantee that our product is unique and built for your eyes only.
Burnt Base is a Clash of Clans tool used to identify previously used bases, protect against using weak bases, and help with troop selection and attack planning.
Additional information
| | |
| --- | --- |
| TH Level | TH15, TH14, TH13, TH12, TH11, TH10, TH9 |
| Builder | Adi, Sharavanan |
Only logged in customers who have purchased this product may leave a review.