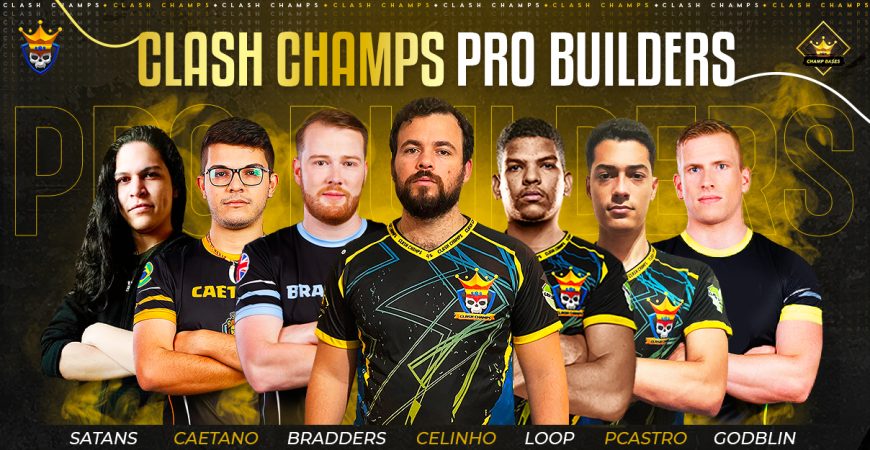 Champ Bases are the best bases money can buy in Clash of Clans!  If you're looking to get an edge over your opponent or if you want to win a tournament, then look no further than our custom bases built by Professionals!  Our Base Builders are the best in the world and thus understand the complexities of what it takes to build the most effective base layout to compete at the very top.
Unlock your full Clash of Clans potential with the Limited Pro Base Pack from Clash Champs, where the best builders in the world craft the ultimate foundation for your strategic conquests. With meticulously designed bases, you'll defend your resources and trophies with unrivaled precision, leaving rivals in awe of your impenetrable defenses.
This exclusive pack is a game-changer, offering an unparalleled advantage with bases that are truly a cut above the rest. Your clan's dominance will be undeniable as you effortlessly defend your treasures and trophies, securing victories that will be the stuff of legends.  Secure your Limited Pro Base Pack today and dominate the battlefield like never before.
Elevate your Clash of Clans strategy to unmatched heights with Clash Champs' Pro Base Pack. Our team of world-renowned builders specializes in understanding the latest meta, ensuring that your base is always one step ahead of the competition. These aren't just bases; they're the best money can buy, and they refresh with the evolving game dynamics every month on the 25th. Stay ahead of the curve, defend your resources, and conquer the leaderboards like a true champion. Invest in the Pro Base Pack today and secure your dominance in the ever-changing Clash of Clans landscape.
If you're looking to take the next step in your competition, why not buy a custom base from our professional base builders. Custom bases are unique. These are specifically for a purpose (you can even specify what type of base you'd like or what you think it absolutely needs to defend against and even who you intend to use it against as our team will research and then build accordingly). You'll be the only person that gets this custom base, and it won't be passed on to anybody else. These bases are designed by our team in collaboration and then tested thoroughly to ensure they meet our base builders' exceptionally high standards. Custom bases really are the best in the world at the time of purchase and if you need to win, they're worth every penny.