Supercell is AWESOME!!!
The most recent update from Clash of Clans gave us the ability to now show love to our favorite Content Creators by giving them a CREATOR BOOST! This is AMAZING! Thank you Supercell! You Rock! I can't think of any other gaming company in the world that shows as much love as Supercell does for their Content Creators. <3
THANK YOU SUPERCELL! YOU ROCK!!
With that said, Clash Champs was given a special code that you can now enter to show your support. All you have to do is go to your settings in Clash of Clans > more > scroll to the bottom and enter in the Creator Boost code "Clash Champs".
Enter in the Creator Boost code "Clash Champs"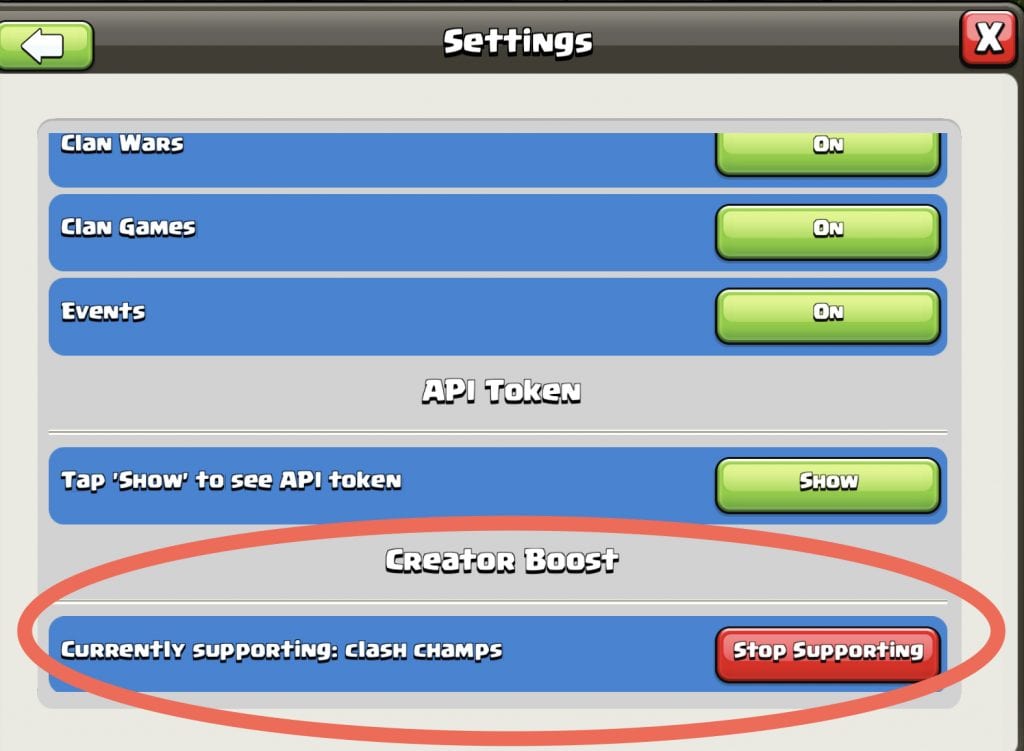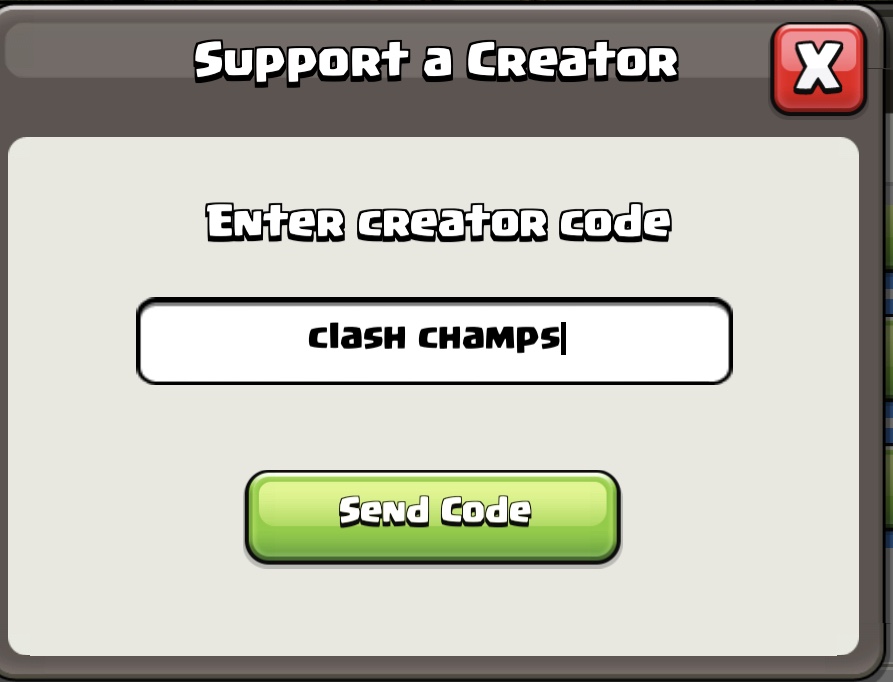 Note: Setting this code does expire after one week, so hopefully in a weeks time you'll remember to reset it to support Clash Champs or your favorite Content Creator.
Thank you for your support!
Clash Champs