What many might consider the OG clans of Clash of Clans Esports, Dark Looters and Tribe Gaming are disbanding. As for the Tribe Gaming Esports team? Read on.

Itzu, the leader of the Tribe Gaming team has announced in a video that they will be disbanding these clans.
The OGs of Competitive Clash
Earlier this year the first World Championships were first announced. Dark Looters topped the in-game Clan War League leaderboards. Earning themselves a spot in Katowice, Poland to try to qualify for the World Championships. They subsequently entered the March Poland Qualifiers with a new name in Tribe Gaming. In doing so they became the first ever Clash of Clans Esports team. Tribe Gaming subsequently won their qualifiers and secured the first spot at the World Championships where they inevitably came 4th.
Not only did they qualify first for the World Championships but Dark Looters won what might be the first Clash of Clans Esports event. Dark Looters were victorious in the Champions War League final for its inaugural season back in February 2017 where both Itzu and eVe Cech competed.
Lead up to Announcement
Leading up to this announcement, in the past week both Vale and eVe Maxi had announced their retirement from competitive Clash of Clans so that they could focus on their career and their studies. I had also confirmed that BuMm himself was leaving Tribe Gaming to seek other options.
Therefore, only eVe Cech and Itzu remained in the squad with a number of other members of the Tribe Gaming family already competing in other teams. Sebix, for example, who although part of their original March qualifying team now plays mainly for OneHive in Clash Esports Events.
Why Retire?
Itzu cited the key reasons for disbanding Tribe Gaming and players retiring. Primarily, people felt the time commitment at the professional level to be quite demanding. Particularly when it came to the difficulty and grind involved in base building. Studies and careers of course cannot be ignored, as was the case for Vale and eVe Maxi.
Meta Doesn't Help
Countless pro players and individuals in the competitive scene believe that offence has been too strong of late. Considering this it makes base building that much more important, that much more difficult and that much more time consuming.
There were many tournaments and playoffs taking place in just the last month. It seemed almost every second day we saw another perfect or tied perfect war. Not to mention the bases in these wars were being built by the best in the world.
The Future for Tribe Gaming in Clash of Clans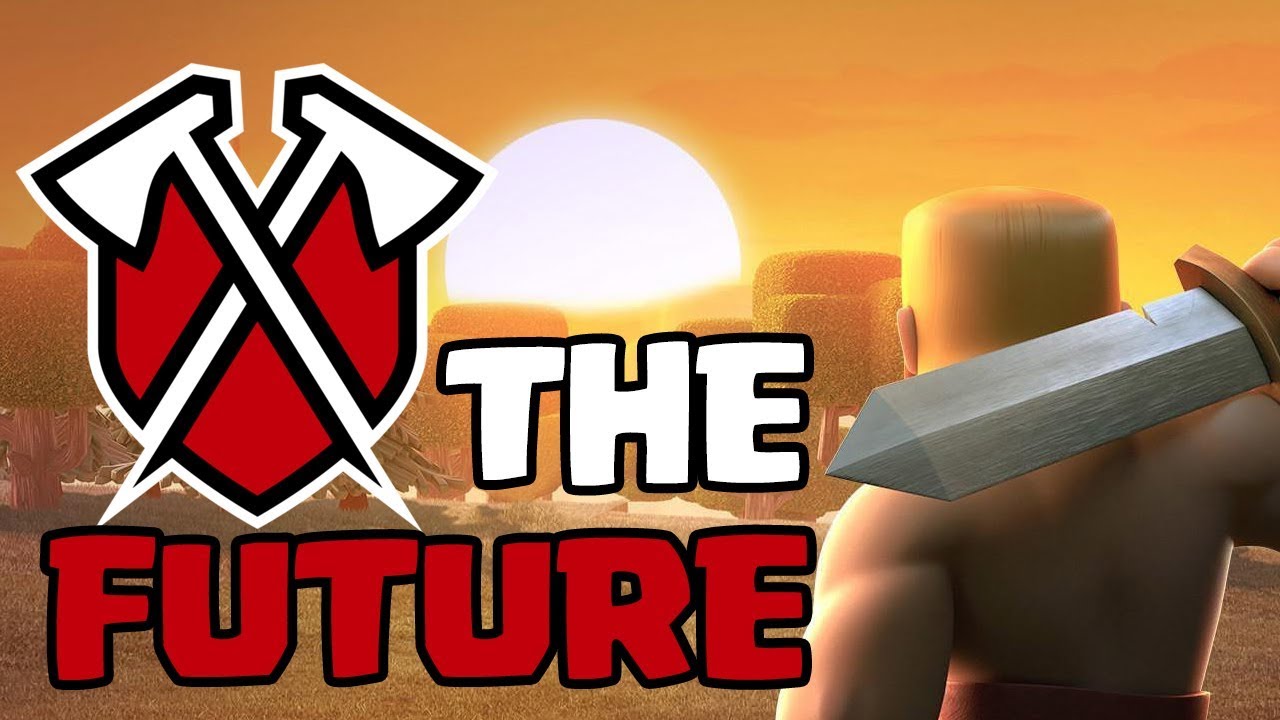 Tribe Gaming disbanding doesn't mean the end of Tribe in Clash of Clans, far from it. It is still quite likely that they will be running a competitive team in 2020. I reached out to Tribe Gaming but as of the writing of this article, am yet to hear back.
Itzu spoke with me and said he plans on remaining a pro player. I asked if Tribe Gaming was still an option or if he would be looking to form a team elsewhere he replied that Tribe Gaming is not only an option but that he 'actually has no reason to leave' assuming a strong 5 person team can be put together.
I did not ask about eVe Cech but I have no reason to believe that he would be wishing to leave the Tribe Gaming Esports team.
Will Tribe Be 2020 Ready
Above all, if Tribe Gaming wants to be a Clash of Clans Esports team competitively in 2020 they need to move and move fast. The same for Itzu for that matter. With less than two weeks left this year and with the first major tournament, the Town Hall 13 Cup scheduled for the end of January there isn't much time to finalise a team and prepare for it.
Not to mention, the month after in February the 2020 Clash of Clans World Championship will begin its qualifying process.
Unless you're 'in the know', the make-up of a number of professional teams for Town Hall 13 Cup in January and subsequent 2020 World Championship could be very interesting and possibly quite surprising.
Despite disbanding, I hope both Tribe Gaming and Itzu, be it together or separate, find strong cohesive teams and can bring such skill and excitement to the 2020 season as they did for 2019.