Clash Champs Wins the Chasmac Gaming Cup with Epic Defenses in Clash of Clans Tournament. Get the BEST TH15 Bases NOW!
Clash Champs, one of the top professional Clash of Clans teams in the world, has recently emerged victorious in the prestigious Chasmac Gaming Cup. We share the TH15 Bases used in war in this blog.

Led by their star players, pCastro, LoOp, Leo, Celinho, and Patolino, the team put on an epic display of defenses that left their opponents stunned.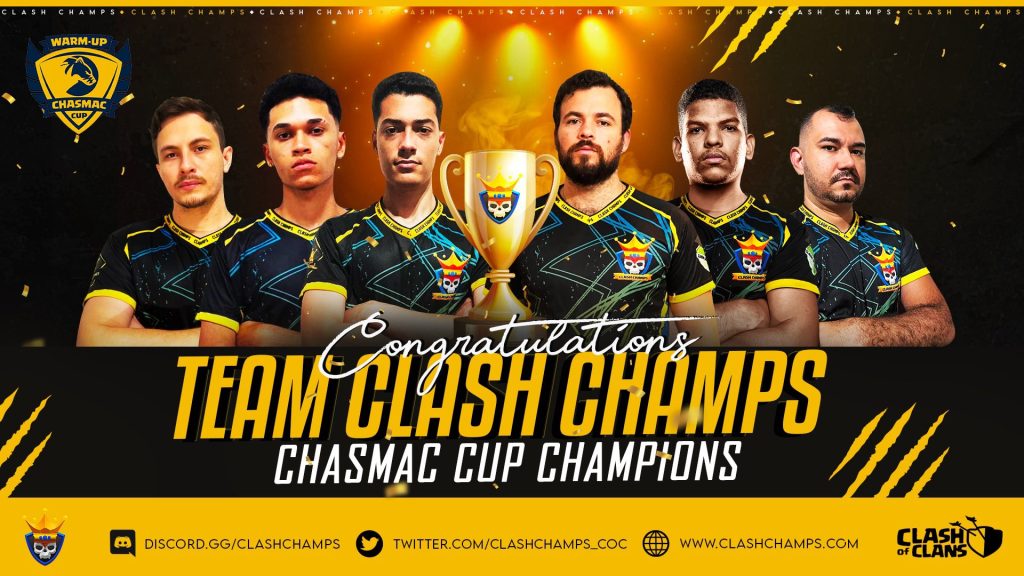 But it wasn't just the players who shone in this tournament – the pro builders, Satans and General Vinay, also played a crucial role in securing the victory for Clash Champs. Their strategic base th15 base designs allowed the team to withstand even the most intense attacks from their opponents.
The Chasmac Cup tournament was highly anticipated. With many top TH15 teams from around the world vying for the coveted Chasmac Gaming Cup. Clash Champs had a tough road ahead of them, facing off against some of the strongest teams in the tournament. But they remained undaunted, sticking to their game plan and executing it to perfection.
Top tier TH15 Base Building
Throughout the tournament, Clash Champs relied heavily on their defense to carry them through. They carefully coordinated their troops and defenses to create impenetrable fortresses that their opponents simply could not breach. Even when facing highly skilled attackers from Tribe Gaming, ITPX Team, CMG GS, and Aphelion Nebula, Clash Champs stood strong and emerged victorious.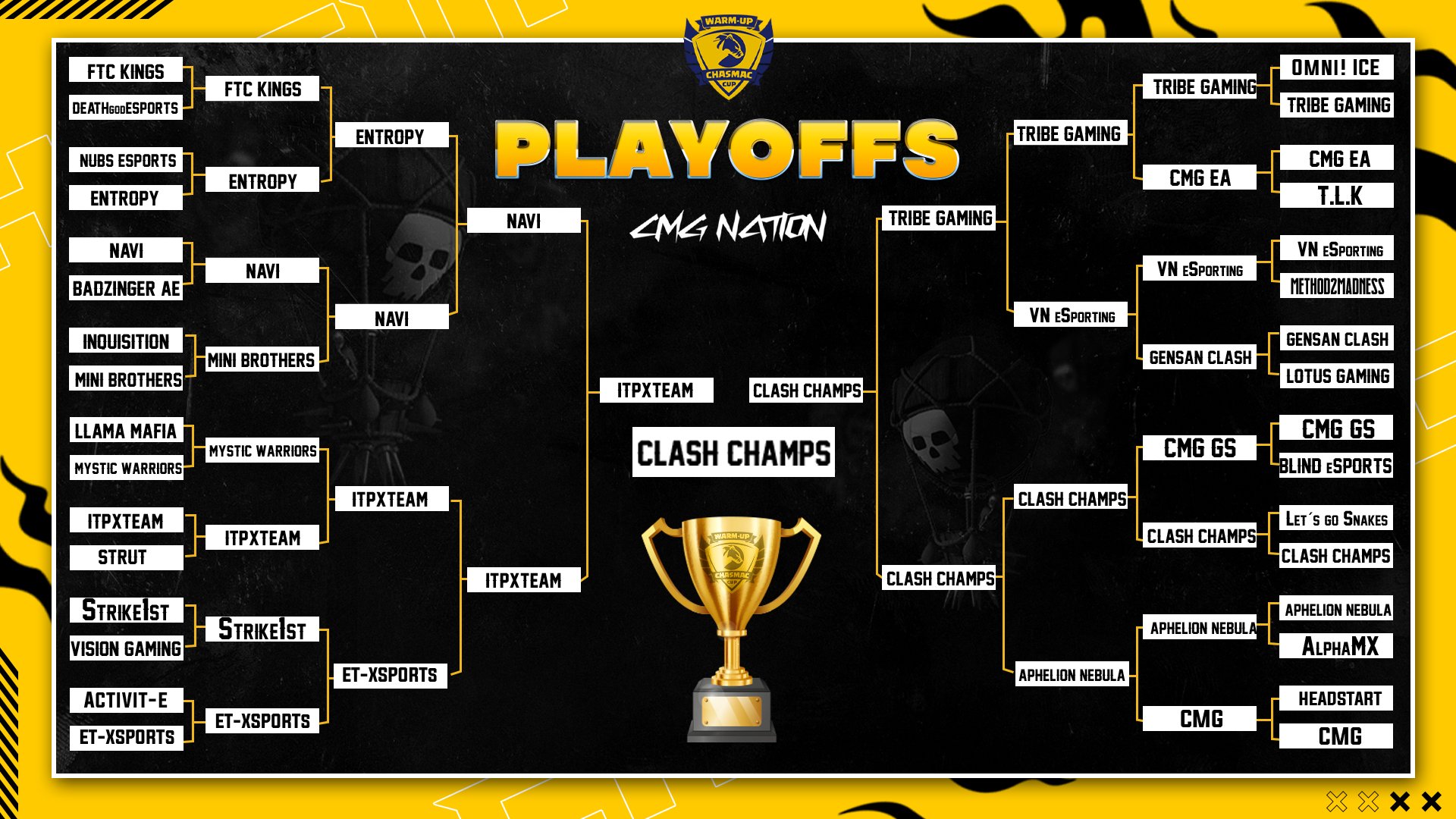 One of the standout moments of the tournament came during the semifinals vs Tribe and the finals vs ITPX. Clash Champs faced off against a highly skilled opponents known for their aggressive attacking strategies.
But thanks to the skillful th15 base designs of Satans and General Vinay, Clash Champs was able to withstand wave after wave of attacks, eventually wearing down their opponent and claiming victory.
In the end, Clash Champs emerged as the undisputed champions of the Chasmac Gaming Cup, much to the delight of their fans around the world.
The team's combination of skill, strategy, and teamwork proved to be too much for their opponents to handle, and they secured their place as one of the top Clash of Clans teams in the world.
As the dust settles on the Chasmac Gaming Cup, Clash Champs can take pride in their well-deserved victory. With a talented roster of players and builders, the team is sure to remain a force to be reckoned with in the Clash of Clans community for years to come.
Clash Champs Pro Players were gracious enough to give us some of their best bases used to hold off the best of the best.
Other Clash Champ Articles You May Also Like:
Attack Strategy Guides
◊ How to attack higher Town Hall levels ◊ Th9 Queen Charge Lavaloon Guide ◊ Ultimate spell usage Guide
Base Building
◊Best Bases for every Town Hall level◊ Champ Bases Defends at Worlds ◊ Buy Professional Base War Layouts ◊ Bradder's Th10 BB Guide ◊ Bradder's Th12 BB Guide ◊ Derpy & Scott TH10 BB Guide ◊ Derpy & Scott TH10 BB Guide – German ◊ Defend Th13 Meta Attacks ◊
Clash Champ Tools
◊ Never be Clan less Again ◊ Base Finder Tool ◊ I need a base update ◊ Never miss war attacks again ◊ Clash Raffles is Live! ◊