#clashon #clashofclans
We are super excited about the Clash of Clans Spring 2020 update. As always, we do not expect SuperCell to dissapoint! Even though we still do not know what exclusive content will be coming to our villages, Clash of Clans has revealed Quality of Life (QOL) Improvements, which includes some MASSIVE price reductions.
Just last week Clash of Clans shared some of the upcoming changes they are making to the Builder Base. This has been met with an overwelming positive response from the Clash community, and Clash of Clans is not done surprising us yet.
In the next update we will see a reduction in upgrade costs for Walls, Troops, Spells, Traps, and Heroes with some of the prices having been discounted as much as 50%!
So let us have a look at the new upgrade costs!
Walls
Troops
Spells
Traps
Barbarian King & Archer Queen
Looking for members, a clan or a base layout? We got you covered! Join in our fun tournaments to earn Champ Bucks to spend in the Rewards Store!
Join us on Clash School for all your coaching needs, where well known professionals are ready to guide you to be the best that you can be.
Love what we do? Support us by using creator code CLASH CHAMPS while making any in-game purchases.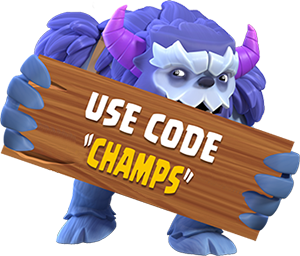 Other Clash Champ Articles You May Like:
Attack Strategy Guides
◊ Siege Barracks: 3-Star Guide ◊ Th9 Queen Charge Lavaloon Guide ◊
Base Building Guides
◊ Bradder's Th10 BB Guide ◊ Bradder's Th12 BB Guide ◊ Derpy & Scott TH10 BB Guide ◊ Derpy & Scott TH10 BB Guide – German ◊
Buildings
◊ Scattershot ◊ Giga Inferno ◊
Clan Features
◊ The Bilderbergs ◊
Clash Champ Tools
◊ Never be Clanless Again ◊ Base Finder Tool ◊ I need a base update ◊ Never miss war attacks again ◊
Clash School Coaching
E-Sports
◊ Katowice, Poland ◊Tribe Gaming Disbanding ◊
General
◊  Becoming a Pro-Gamer ◊ How to be a Great Leader ◊ Staying Motivated  ◊ Custom Esport Jerseys  ◊
Hero's
◊ Royal Champion ◊
Spells
Troops
◊ Yeti ◊ Siege Barracks ◊
Update/Event News
◊ Global Gone◊ CoC Creator Boost ◊ Creator Boost Expires ◊ Jolly Barbarian Skin ◊
Upgrade Priorities / Guides
◊ Any New Town Hall ◊ Town hall 5 ◊ Town hall 6 ◊